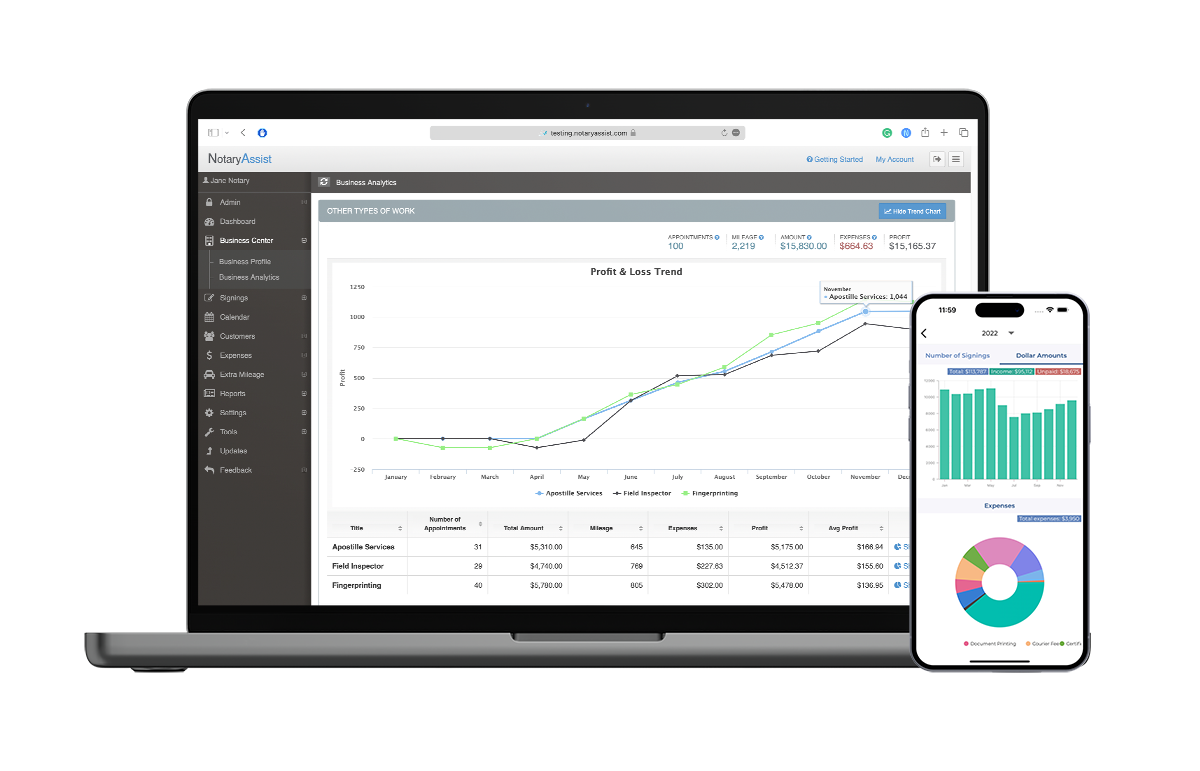 Built for Notaries
Trusted by thousands of notaries across the country for their notary business tracking and accounting needs since 2007.
About NotaryAssist
NotaryAssist was created specifically with you in mind. Our easy-to-use Notary accounting software is based upon the insights of Notary professionals like yourself, combined with the knowledge of experienced software developers. The result is this specialized Notary business management tool.
Always with you
NotaryAssist gives you easy access to your account from the convenience of your laptop, tablet, smartphone and desktop - all you need is an Internet connection. Take NotaryAssist with you in the car, on a trip, or anywhere you need to be.